Essas são as Ofertas Deals with Gold até 15 de Janeiro.
Todos os preços abaixo são para assinantes
. Preços e jogos estão sujeitos a alterações, confira regularmente este post para visualizar atualizações. Lembrando que os preços são definidos pelas distribuidoras e não pela Microsoft.
Não é assinante Live Gold ou sua assinatura expirou?
Clique aqui e assine/renove agora mesmo!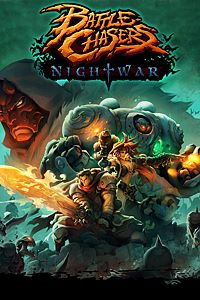 Battle Chasers: Nightwar R$ 38,35 US$ 19,49 35%
Guidoncio Recomenda!
Crypt of the NecroDancer R$ 18,85 US$ 9,74 35%
Guidoncio Recomenda!

BattleBlock Theater R$ 15,00 US$ 7,49 50%
Retrocompatível
Fonte: Site Xbox / MajorNelson / Xbox-Now / Blog Promoção Games